For centuries mankind has been keeping animals as their property and seeking their companionship. First humans tamed the wolves to help them with the hunting of the animals and then bred them until they ended up with the creatures we call dogs. But nowadays we don't keep pets for hunting but they have a whole new purpose now. We keep pets because we find them adorable and we need to share their cuteness with the world.
We take their pictures and make their videos and we share them with everyone else on social media and hope their cute or funny moments might go trending and Celebrities are no different they also need to share the pictures of their cute pets and we are rating the most famous pets of the celebrities according to their celebrity status and by their appearance in TV shows or Interviews.
12. Miley Cyrus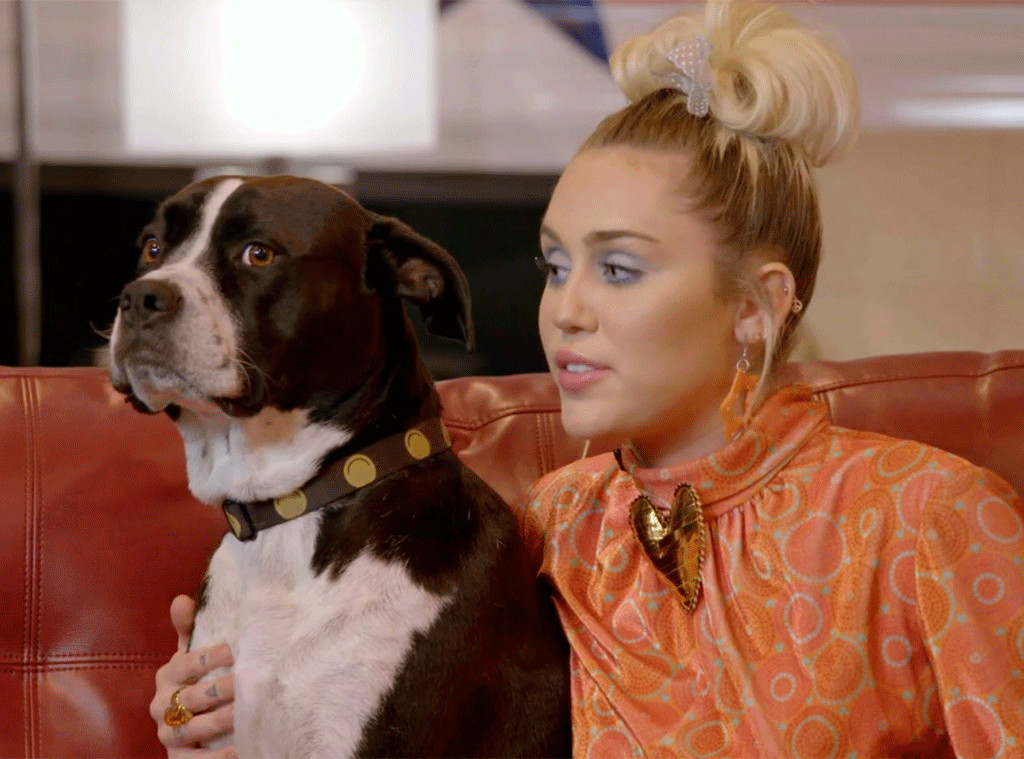 Miley is known to have many pets including a pet Piggy, I know right how unusual but she loves her pet piggy. In this picture, she can be seen wither her pet doggy named Mary Jane. Miley brings her pets to the interviews with her (The photo above was captured during an interview). She often posts photos of feeding them and generally just chilling with them. Miley looks stunning here in an orange dress while holding the lady with her hand. She stuns in a fancy collar as well which proves Miley loves to accessorize her pets.